On March 7, 2003, due to the invitation of Prof. Lin Jian, Deputy Director of China-Pakistan Joint Research Center on Earth Sciences (hereinafter referred to as "CPJRC") and Head of Marine Sub-center of CPJRC, the delegation led by Researcher Su Lijun, Deputy Director-General of CPJRC and Deputy Director-General of the Institute of Mountain Hazards and Environment, went to Southern University of Science and Technology to attend the symposium of Marine Sub-center of CPJRC and investigate the construction of Shenzhen Ocean University.The symposium was chaired by Prof. Lin Jian.
At the symposium, Prof. Lin Jian extended a warm welcome to the delegation of CPJRC, and introduced the preparations for the integration of Shenzhen Ocean University, National Deep Sea Scientific Research Center and Ocean Museum, the marine-earth science and technology strategy in Guangdong-Hong Kong-Macao Greater Bay Area, and other future plannings. Researcher Su Lijun gave a presentation on the organization, staff and team structure, latest preparation progress, international cooperation and talent cultivation of CPJRC, and exchanged views with participants on the arrangement of current scientific research projects in Pakistan and the program for training courses in 2023.
Prof. Su Lijun said that the key job in this year is to complete the preparation of and officially establish CPJRC according to the requirements of the Chinese Academy of Sciences. After the establishment of CPJRC, a separate project will be set up for the construction of Marine Sub-center of CPJRC. He also hoped that Shenzhen Ocean University would be constructed under the concept of "small-but-excellent", and thanked the team led by Prof.Lin Jian for their efforts in promoting and planning the preparation of CPJRC.
The participants exchanged views on scientific researches and future cooperation plans between China and Pakistan.CPJRC and Marine Sub-center of CPJRC pointed out that they should further strengthen their communications to better play the role of the overseas platforms, serve major scientific research tasks, and promote the sustainable development of the countries and regions along the Belt and Road routes.
Prof.Hong Tianhua, Executive Director of CPJRC, other affairs managers of CPJRC, and members of the preparation team of Marine Sub-center of CPJRC and Shenzhen Ocean University attended the symposium.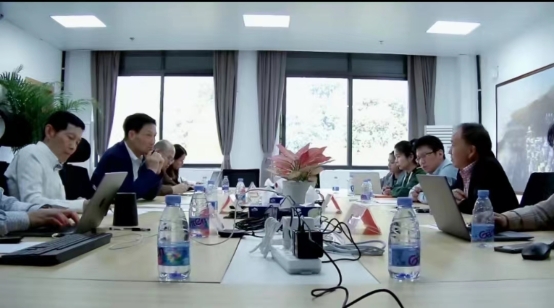 Participants of the on-site meeting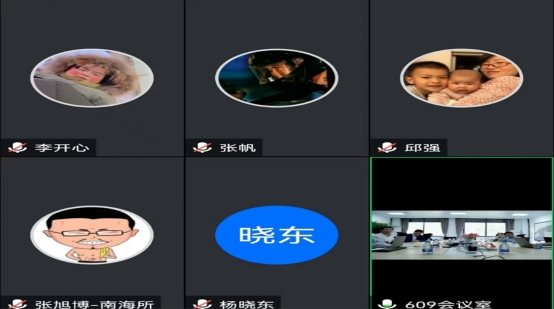 Online Meeting