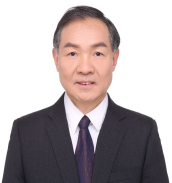 Peng CUI
 Academician of CAS and Director of the CPJRC
As a pilot zone, a top priority and a "flagship project" for the construction of the "Belt and Road", the China-Pakistan Economic Corridor plays a significant role to comprehensively enhance the China-Pakistan all-weather strategic partnership and promote regional economic development and interconnection. It stretches through the intersection of the Himalayas, the Karakoram and the Hindu Kush mountains and is located in an area with special natural environment conditions, making it a "natural laboratory" for earth sciences and a "natural museum" for mountain disasters. Furthermore, its complex and dangerous environment conditions and frequent natural disasters are also important factors that seriously restrict the economic and social development of the China-Pakistan Economic Corridor.
In response to the appeals of scientists from both China and Pakistan, Bai Chunli, President of the Chinese Academy of Sciences, and the Representative from the Higher Education Commission of Pakistan (Pakistan Ambassador to China) entered into the Understanding for the Establishment of China-Pakistan Joint Research Center on Earth Sciences under the joint witness of the Premier of China, the Prime Minister of Pakistan and Foreign Ministers of both countries in November 2018, aiming to solve the problems related with the natural disasters, climate change and deterioration of the ecological environment along the China-Pakistan Economic Corridor, to jointly carry out systematic research on earth sciences under cooperation of scientific research institutions and universities of both countries, and to provide support over scientific decision-making and engineering technology for the construction of the corridor as well as scientific and technological support for the sustainable development of the region.
Since the preparation for CPJRC establishment began in 2019, remarkable progress has been made in the aspects of scientific research and layout, talent development and exchanges and international training. Relying on the programs of the Ministry of Science and Technology, Chinese Academy of Sciences and National Natural Science Foundation of China, the Center has made important achievements in CPEC comprehensive investigation of the natural disasters, response of eastern and western tectonic knots to geosphere, influence of west wind and monsoon on water resources, quick forecast system for weather disasters, Makran researches in North Indian Ocean, assessment of overall risks of natural disasters and disaster prevention and alleviation through joint efforts with other domestic partners.
In the future, we hope that scientists from China and Pakistan will unite as one and make extra efforts to accelerate the construction of the Center in Pakistan, promote joint research, technology transfer, personnel training and exchanges, establish a powerful scientific and technological cooperation team, focus on the key issues that need to be solved urgently in the field of earth sciences in Pakistan, explore the needs for scientific and technological cooperation between the two countries, decide the priority areas and directions for development, produce scientific and technological achievements with international influence, and give full play to the supporting and leading role of scientific and technological innovation in the high-quality development of the China-Pakistan Economic Corridor.